I'm a songwriter, writer and podcaster based in Portland, Oregon. In the modern era of free streaming and expensive rent, I have adapted to the patronage model of survival. I've set this up using various platforms, including Bandcamp.

The patronage concept in a nutshell is simple. For me -- as for so many other musicians, artists, journalists and others that today we often call content creators -- it is no longer possible to make ends meet by some combination of traveling, performing, writing and recording. That economy has largely collapsed, in so many ways. What has, for some of us, made it possible to continue full speed ahead with what we do, is a combination of crowdfunding individual projects, and subscription-style, ongoing patronage from supporters, organized through platforms such as this one.

Mainly what you get in exchange for your support is the knowledge that you are making it possible for me to keep doing what I do. But there are also many different exclusive offerings, only available to patrons, and there will be many more to come!
Here's what you get:
All the new music I make

streaming instantly on your mobile device via the free Bandcamp app, and also available as a high-quality download.*

These back-catalog and subscriber-only releases:
A 50% discount on all my merchandise.
The satisfaction of knowing you're supporting me in a sustainable way.
Join:
For $3/month, you get everything above.

You're a subscriber

Thank you!

For $5/month, you get everything above, plus:

All members of my patronage program get access to the Everything David Rovics folder, which includes high-quality downloads of all of my albums, exclusive live recordings, and exclusive access to my audio memoir and various other digital goodies. And all members of my CSA here or elsewhere, at every tier, get a complementary theme song written about you or whatever you're up to, upon request.

Supporters at this level also get:

* a complementary package of physical goodies in the mail, including CDs and vinyl
* a Better Anarchist Club membership card, giving you free access to most of my shows, worldwide
* complementary coaching sessions on- or off-line on playing the guitar, writing songs, booking tours, or whatever else, as time allows

You're a subscriber

Thank you!

For $10/month, you get everything above, plus:

As with the tiers below, but with Better Anarchist club cards for every family member upon request, along with an annual t-shirt mailed your way, any time you'd like a fresh one. Also the awards for those tiers, such as theme song, coaching sessions, Everything folder access, applies to everyone in the family!

Higher tiers exist, and can involve house concerts and song commissions -- please visit

www.davidrovics.com/subscribe

for more options. Thank you!

You're a subscriber

Thank you!
* Downloads are DRM-free and available in MP3, FLAC and
more
.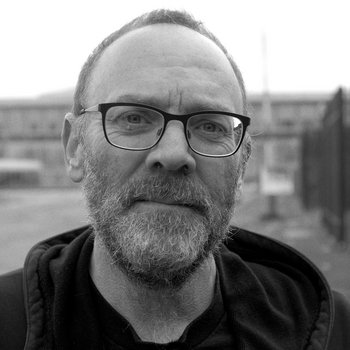 David Rovics
Portland, Oregon
Singer/songwriter, writer, podcaster (on Spotify, Substack & Patreon), anarchist, dad, lover of life.
Latest Release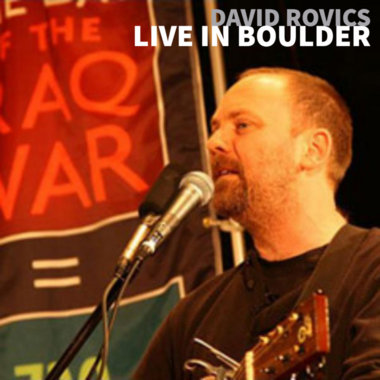 Live in Boulder